Customs Internet Gateway
Connect your applications directly to CBSA using our real-time, certified software.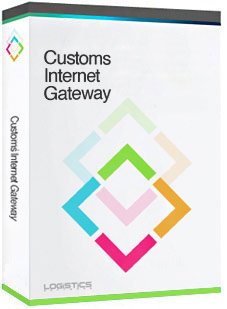 Connect to CBSA the fast, secure, and reliable way with our revolutionary Customs Internet Gateway which enables customs brokers, importers, and carriers to securely exchange and manage Customs EDI data via the web, directly with CBSA (Canada Border Services Agency).

Replace costly third party VANs by seamlessly integrating your existing ACROSS, CADEX, ACI, RNS, CSA and G7 CAED ready applications to our CBSA certified solution with minimal or no effort at all.



Benefits:
Easy integration to existing programs
Reduces the risk of AMPS penalties
Direct connection to CBSA
No third party connectivity
No hidden costs
Features:
Supports multiple trading partners
Formats include ACROSS, CADEX, ACI, RNS, CSA and G7 CAED
Signed & encrypted messages
Message decryption & verification
24/7 Guardian process
Virtual email operator
Automatic processing of messages
Activity log with complete audit trail
Extensive query capabilities