Keep your goods moving.
Solutions that make it happen.
Our Windows application helps you clear items faster and improve accuracy.
Customs
Internet Gateway
Connect your applications directly to CBSA using our real-time, certified EDI software.
Receive instant cargo release notifications from CBSA and perform arrival certification.
EDI
Solutions
Securely communicate with CBSA through our certified EDI web portal service.
In the news
April, 06, 2017
RNS Express Service now supports ACI Status Notices...
More
October, 29, 2015
Recent CCS (Certified Customs Specialist) designations ...
More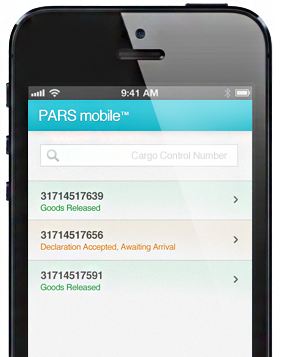 PARS mobile™
Real-time status.
Anywhere.
Free trial now available!