Customs Intelligence™
Our Windows software helps you clear items faster and improve accuracy.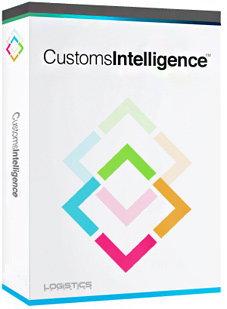 Efficiency meets simplicity. Customs Intelligence™ is an easy-to-use software developed for customs brokers and importers to ensure shipments crossing Canadian borders are cleared faster and with the greatest accuracy.

With a rich set of features for every department in an organization, users of this product have drastically increased the speed at which electronic information is sent to CBSA (Canada Border Services Agency) using our instant, secure process.



Benefits:
Local database means you are in control of your data at all times for optimal security
Secure connection to CBSA to submit EDI information
Design your own reports
Connect users locally and remotely
Easy to use interface will save you time
Features:
B3, B2, CCI, NAFTA, K84, GST/Duty Direct, ACROSS, CADEX and RNS
Real-time updates with CBSA and OGD (CFIA, NRCAN, Transport Canada)
Integrate with your ERP or accounting software
Handles commercial and casual imports
External document management
Client management and billing
Includes Customs Internet Gateway
Expandable to allow smartphones to look up your shipment statuses